Franchised dance studio anti fraternization policies
©:
Dance Forums
I've spent some time looking for this information, and while this topic has been discussed significantly on this forum I haven't found what I'm looking for. I'm looking for the exact language of franchised dance studios' anti-fraternization policy.
If any current or former franchised instructors would be willing to share a redacted copy of their policy with me I would appreciate it. Likewise, if there are any current/former students or instructors that are aware of gender discriminatory...
Franchised dance studio anti fraternization policies
Milonga in Seoul
©:
Dance Forums
Hello all,

I will be staying in Seoul during the Easter holiday for 10 days. I wish to dance as much as possible with local folks. Could anyone recommend some nice milonga to attend ?

Mina
Tango for dating
©:
Dance Forums
tango is probably one of the worst ways to meet women. All the other social dances are much more accessible than tango and in today's day and age there's a lot of technology to land a date pretty easy from different apps and websites.
Maybe it's a good way for the older people (45+ years old) but it's one of the least efficient ways if you're younger.
I had dates with a handful of women for ballroom dancing. It was quite easy thanks...
Tango for dating
What Are the Potential Military Applications of Teaching Robots to Dance?
©:
Dance Magazine
There's a good chance you've seen the YouTube video where a doglike robot named Spot dances to a cover of "Uptown Funk." Spot does a variation on the running man (the running dog?), twerks and sashays. Equally adorable and uncanny, it's a fascinating piece of choreography. All the more so since it was recently announced that Cirque du Soleil has entered an experimental phase to explore the possibility of incorporating Spots into live dance, theater and circus shows.
---
"UpTown Spot" was produced (and the Spot manufactured) by Boston Dynamics. The MIT spinoff has received millions of dollars from the Defense Advanced Research Projects Agency, an experimental arm of the U.S. Department of Defense, to create robots with poten­tial military applications. Recently, Spot, the dancing quadrupedal puppy-bot, has been contracted by the Massachusetts State Police for use in domestic law enforce­ment. Meanwhile, robots from other companies are being developed for combat use by the Chi­nese and American militaries, among others.
Considering the military applications of dance and choreography may seem peculiar, but there is abundant history to examine here. Ballet itself shares roots with the French state and martial fencing tradition (historian Jennifer Homans referred to ballet as an "adjunct military art" because of how courtiers trained simultaneously in ballet, swordsmanship and equestrianism). Napoleon even took a group of ballet dancers with him, perhaps as a propaganda arm, on his military campaigns to Egypt. Nazi propagandist Leni Riefenstahl used her expertise as a choreographer and filmmaker to aggrandize the Hitler regime. Even today, U.S. Naval War College has Brenda Connors, former Erick Hawkins dancer and a Certified Movement Analyst, on its behavioral research faculty. Dance overlaps extensively with military history, and choreography is frequently wielded by military apparatchiks.
Meanwhile, futuristic robots like Spot are scalable in their training. To teach one Spot how to dance is to conceivably imbue every other Spot with choreographic encoding. This introduces a novel ethical dilemma: The things that make robot choreographies like "UpTown Spot" interesting as dance videos—specialized, hyper-articulated movement with individuated timing in particular sequence in response to coded and improvised cues—also potentially make robots more lethal in the future.
To choreograph on a military robot is to accept that such training can possibly be repurposed in ways that can neither be fully anticipated nor controlled. To artistically collaborate with military tech is to be implicated both in potentially positive and violent uses.
So is Spot dancing to "Uptown Funk" still cute? How should we watch these videos knowing about the possible military applications of developing robotic technologies? What does it mean for a robotics company to make dance videos and participate in live dance shows?
There's a prevalent, already-being-realized fear of robots replacing people in their jobs. Such automating seems far-off for the dance world, though Cirque du Soleil's creative collaborations with automata can seem a gesture in that direction. More likely perhaps is the increasing frequency of robots joining dancers onstage, as well as dancerly and choreographic research being used to undergird or art-wash state violence.
An emerging class of choreographers/roboticists such as Catie Cuan, Amy LaViers and Kate Ladenheim are already exploring the stakes of such a future. If presented with an opportunity to dance with or choreograph on such a robot, would you? Such a question might today seem like science fiction, but you may indeed have to make such a call, and sooner than you'd think.
Under Benoit Swan Pouffer, Rambert Has Become London's Trendiest Old Rep Company
©:
Dance Magazine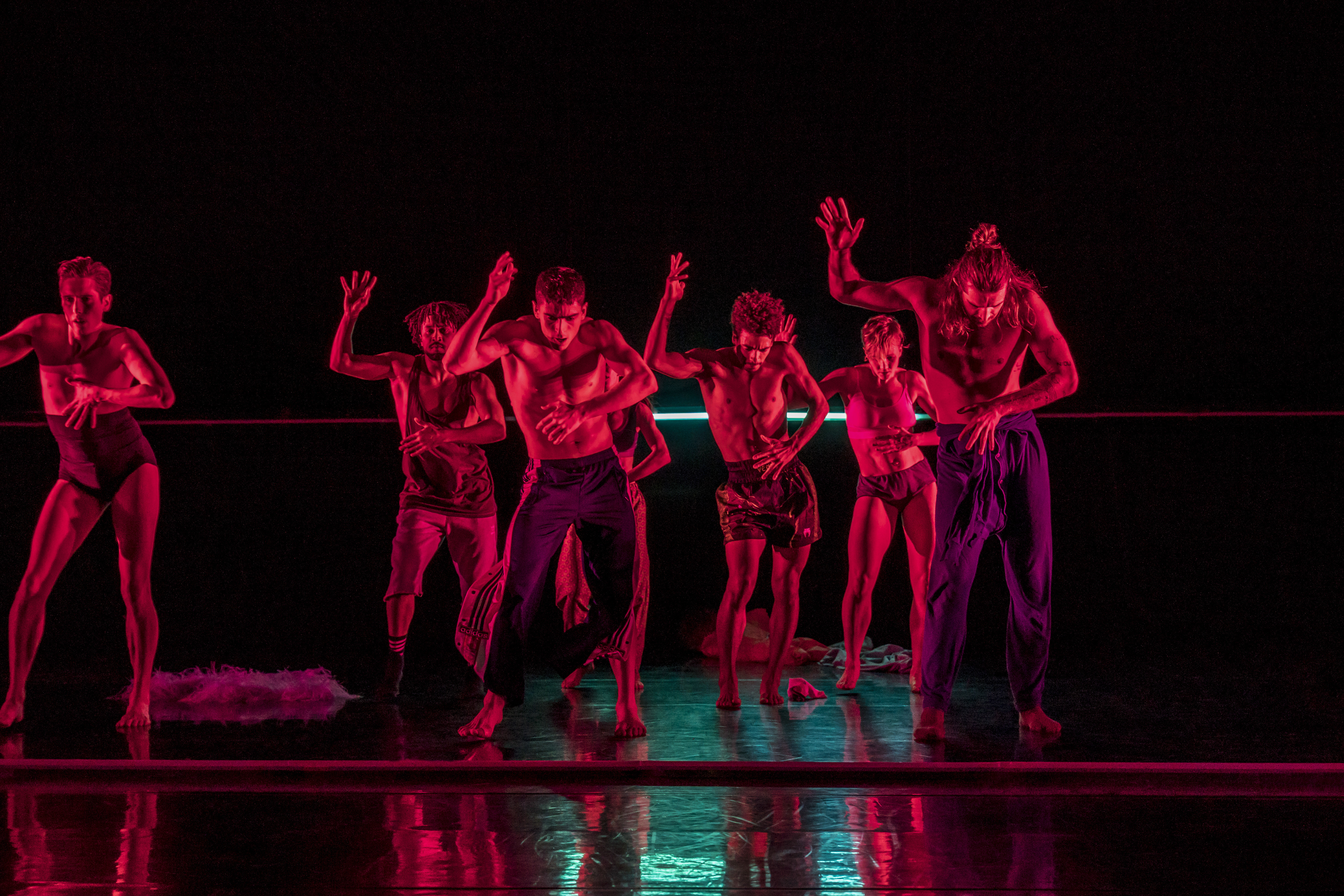 An evening-length creation by Sharon Eyal. A Cunningham Event. Works by Wayne McGregor, Hofesh Shechter and new names including Marion Motin. The current season of British contemporary company Rambert reads like many dancers' bucket list, and there is a new artistic director behind it: Benoit Swan Pouffer.
Best known stateside for his tenure with the now-disbanded Cedar Lake Contemporary Ballet, the French-born Pouffer has taken on a completely different challenge with Rambert. His mission in London is to reinvigorate a repertory company founded in 1926, and he is well on track. Motin's world premiere last year, Rouge, prompted The Guardian's dance critic, Lyndsey Winship, to write approvingly: "Rambert might be Britain's oldest dance company but they're downing the elixir of youth."
Pouffer himself exudes confident energy. He was initially brought on by chief executive Helen Shute in 2017 to oversee select projects, including the creation of Rambert2, the organization's youth company, shortly before Mark Baldwin announced he would be stepping down as artistic director.
"My first impression was: huge potential, a bit dusty," Pouffer says. Rambert brought him back to his seven years as a dancer with Alvin Ailey American Dance Theater. "I understand what a legacy is, and what you can do with a company like this."
He hadn't intended to take over another company so soon after Cedar Lake, which he turned into an unlikely success story between 2004 and 2013. The New York City–based troupe was founded and bankrolled by a single donor, Walmart heiress Nancy Laurie. Pouffer's artistic acumen allowed it to punch above its weight and introduce American audiences to then-emerging choreographers like Shechter, Crystal Pite and Alexander Ekman.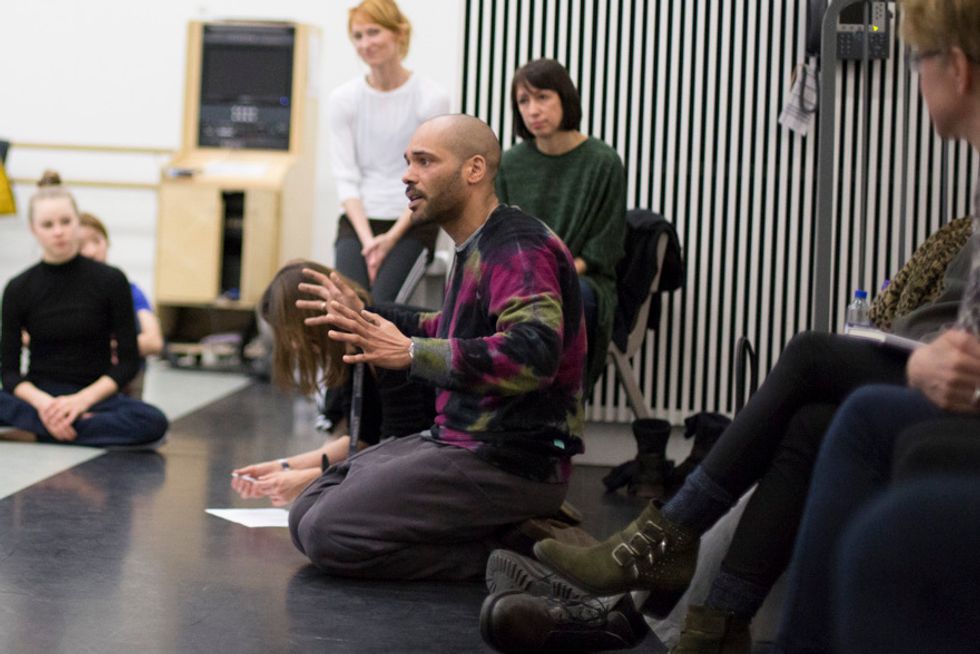 "Cedar Lake was one of a kind. People were doubtful at first, and I understand: We popped out of nowhere," Pouffer reminisces. After a decade at the helm, however, fatigue settled in, especially since he wasn't working on outside projects. "I felt like I was repeating myself, to be truly honest. I didn't have to search for up-and-coming choreographers anymore: They were coming to me."
After stepping down, Pouffer relished freelance life, even crossing over to choreograph a cabaret revue with director Franco Dragone at the famed Lido in Paris. Rambert was barely on his radar, although he had heard of it during his dance training in France in the 1980s. "I knew it was a rep company, and I knew Marie Rambert—I thought she was French," he says with a laugh, referring to the company's Polish-born founder, one of the pioneers of ballet in the UK.
Pouffer is the first Rambert director to have never danced with the company, and he immediately set out to implement some changes. "I just felt like the company needed a bit of fuel, strong ideas—basically, like how it was in the 1950s, 1960s, when they were doing things that were very avant-garde."
That has meant setting aside, for a time, some signature works from the company's vast back catalog to prioritize new productions. "Being around for 93 years, obviously there are masterpieces in the vault. But I've told the people who hired me: I want to change the perception of Rambert, and right now, I think it's crucial that I choose what's happening right now."
Pouffer is quick to add that he doesn't want Rambert to be another Cedar Lake. Instead, he is going for a mix of productions designed to reach different audiences, from Rambert's Cunningham Event, a mix of Cunningham excerpts from the "vault," to Invisible Cities, a site-specific blockbuster Sidi Larbi Cherkaoui choreographed for Manchester International Festival last summer. Pouffer's taste for crossover collaboration is evident elsewhere: This winter, he paired Eyal up with Kibwe Tavares, a director specializing in 3-D animation and live-action films, to create Aisha and Abhaya, a "contemporary fairy tale."
Pouffer is keen to keep nurturing new choreographic talent. "I'm a dance geek. At Cedar Lake, I would travel everywhere to see anybody," he says. "I'm not an artistic director that says, 'You have five weeks, we'll see each other at the premiere.' When I see someone going in the wrong direction, I'll tell them, 'This is what it will do to us, or what it's going to miss, and let me show you why.' "
There's been turnover in the company, with some dancers leaving and three Cedar Lake alumni hired on short-term contracts: Soojin Choi, Guillaume Quéau and Joaquim de Santana. "I don't look for the best technique or physical abilities, because that gets old," Pouffer says. He looks instead for dancers who intrigue him with their decisions onstage. "They need to know where they come from, their flaws, because that makes them human, that makes them connect with the audience."
Rambert2 has quickly become an essential part of that puzzle: Five dancers from the first cohort of 13 are currently in the main company. Alongside repertory works, they get prestigious world premieres of their own. This season, American choreographers Andrea Miller and Jermaine Maurice Spivey are creating for them. The yearlong program also grants eligible trainees a postgraduate degree—a master's in professional dance performance.
Running two companies has been one of the major differences from Cedar Lake, Pouffer says, along with steady public funding (Rambert receives the equivalent of around $3 million a year from Arts Council England, about 40 percent of its budget) and a board of which the director is appreciative. "It's not like America—you don't pay your way in. Here, it's about what you can contribute in terms of knowledge, so we have experts in communication, in design..."
He admits that he has had to adjust his approach to work, however. "Things do go slower than in America, where the competition is huge and nothing is certain," Pouffer says. "I have an obsessive personality, so when I see something, I don't let go until it gets there. I've had to adapt, in terms of expecting turnover, how fast everything goes. They have a different culture here, but I love England."
This year, Rambert will pay tribute to one of the UK's most revered dancemakers: Lloyd Newson, the founder of DV8 Physical Theatre. For the first time, Newson has agreed to restage one of his productions for another company. For Enter Achilles, an exploration of masculinity through pub culture, created in 1995, he has selected dancers who will be hired by Rambert but remain separate from the two main companies. "We call them 'satellite projects,' " Pouffer explains. "I want people to understand that Rambert is a brand, a philosophy. They are still Rambert dancers."
Pouffer has the track record to back up his ambitions, and the British dance world has so far welcomed them. "I like to think that Rambert is going to become the flagship of contemporary dance in the UK," he muses. "I think we have the potential. And why not in Europe? The world?"
<< <

Prev

1

2 3 4 5 6 7 8 9 10 Next > >>